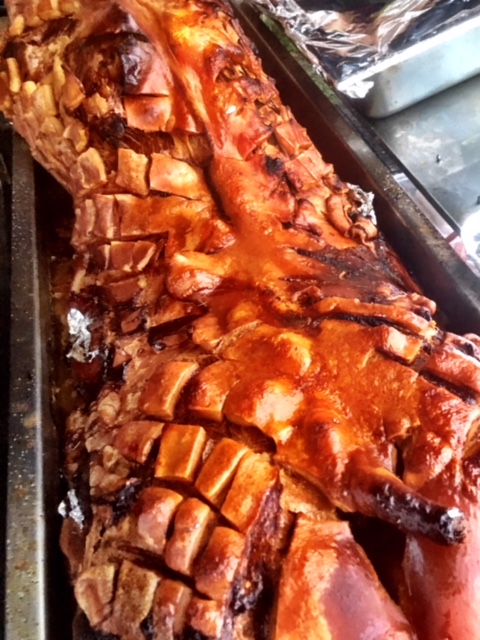 Have you a special occasion that's fast approaching? Do you want to make it an event to remember? Why not mark this special celebration by availing of the services of one of the best catering companies in the country?
Porky's Hog Roast Peterborough is the premier provider of hog roasts in and around the area. We can provide the ultimate, most spectacular feast for your guests by supplying them with one of the tastiest and most enjoyable foods imaginable – a delicious hog roast. Fit for a king and queen, our hog roasts are cooked and served to absolute perfection!
Whether you're organising a birthday party, a wedding, a corporate event or an intimate family get-together, we can supply you with tasty food and an exceptional catering service that are hard to beat.
Hog Roast Machine Hire and Catering
Offering over a decade of valuable experience in the catering industry, we have a whole host of previous customers who will testify just how good our food tastes and how efficient our services are. You don't have to worry about your event being ruined due to tasteless food, poor presentation and a crappy service as we guarantee scrumptious food, attractive presentation and an exceptional service in customer care.
Planning an event can be somewhat stressful – having to organise the music, invite guests, plan the food etc. – it can all get a little too much. Let us take some of this worry off your hands by providing you with the most efficient catering service and succulent food that you could ever hope for.
Hire a Hog Roasting Machine in Peterborough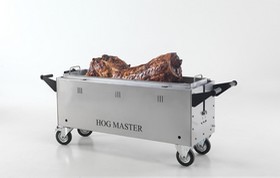 Need a hog roasting machine but don't need external catering staff to operate it? No problem – we can provide you with a state of the art hog roasting machine, we'll show you how to operate it and we'll provide you with everything else that you need, from the gas and the utensils to the hog itself. And when you've finished with it, you can simply sit back and leave the cleaning of it to us as we'll do that after we collect it from you.
Get in touch with us today to tell us about your special event that you're planning, and let's work together to ensure that it's a celebration that you, and your guests, will thoroughly enjoy!